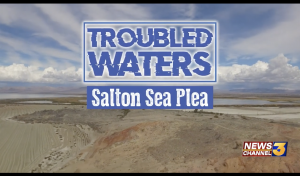 Across the vast expanse of the Salton Sea, white gold can be found deep below the waters. The Salton Sea has been called "Lithium Valley" for good reason.
"One of the single best locations, one of the largest geothermal reservoirs in the world is right at the Salton Sea," Jonathan Weisgall, Vice President of Government Relations for Berkshire Hathaway Energy.
The Salton Sea runs along what's called "The Ring of Fire," a horseshoe of high volcanic activity where the most geothermal movement can be found.